We want to make some changes...
and we need your help!

We launched goHenry 4 years ago, and as you can imagine we've grown quite a lot since then, with hundreds of thousands more members now. We want to make sure that we are keeping up with the great ideas we get from all of you about how to keep making goHenry better and better.
We've spoken to people of all ages, and realised that we can build on what we have today and make it something more personal and tailored to you. Take a few minutes to check out some of the ideas we've gathered so far and tell us your thoughts.
Get involved and have your say
We want your help to shape the next part of our journey, we want the next 4 years to be just as exciting as the last, so we've put together some possible alternatives for how goHenry could look in the future, and we want you to get involved and tell us exactly what you think.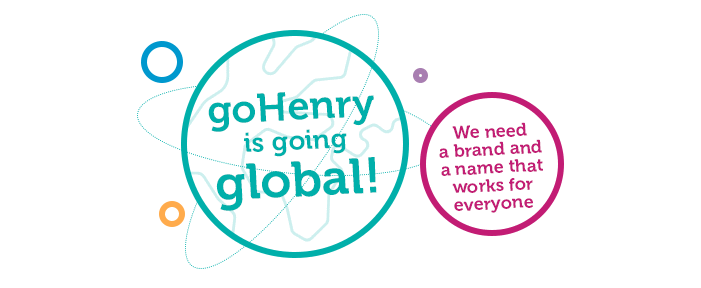 This is some pretty exciting news. We're planning on making sure families all around the world get a chance to use goHenry, and so we need a look and a name that makes sense to everyone, no matter where they are in the world and welcomes everyone into the goHenry family.
What's in a name?
We get a lot of questions about our name. So we thought we'd ask you, as one of our card holders, what goHenry means to you and what you think. Get ready to take goHenry to the next level!