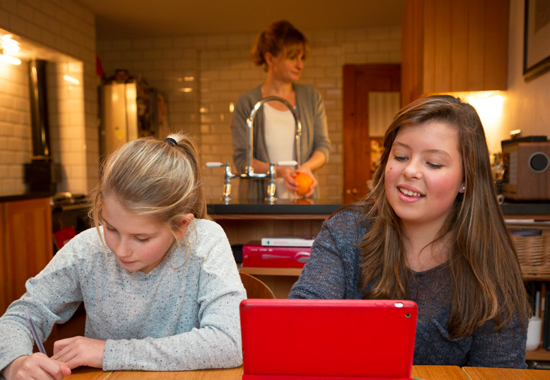 Helping teens become savvy online shoppers
In a world where almost anything can be purchased with just a few clicks of a mouse, it is harder now than ever to know which retailers can be trusted. There are even pitfalls to be found when purchasing from some of the largest and well renowned retailers, online or otherwise. It can take quite a while to get the knowledge of the "do's and don'ts" of spending, but these skills are essential and are something that your children may not have picked up yet. However, we at goHenry are here to lend a helping hand when it comes to raising savvy consumers. Take a look at our top tips below:
Know what you want before purchasing
Having a good idea of what you are looking for, and what you want it to do, is vital. If you know exactly what product you want, the likelihood of getting excited when you spot something that does a little more for more money and choosing that is decreased.
Look for the best place to buy
Thanks to websites such as PriceRunner, comparing prices has never been easier. As long as you know what you are looking for, comparison websites do all the work for you in terms of checking out prices from hundreds or retailers. However, a lot of these sites don't give much information about the retailers themselves, so be sure to do your homework on them before buying...
Research the retailers
This mainly applies to shopping online, but it never hurts to look into a lesser-known shop, especially if you're making a big purchase. Unless you are purchasing from a well-known brand, having a look into where you're buying from can really pay off. A simple search in a search engine of "Is (retailer) trustworthy?" can pull up all kinds of useful results.
Postage and packaging
Another thing to look out for when buying online is the postage and packaging fee. Often there is a free postage option, but buying from overseas can easily ramp up the costs. Sometimes you may find a product for significantly cheaper than anywhere else, but the postage and packaging costs bring the overall price up.
Hidden charges and subscription fees
Once again this is more something to look out for when shopping online. Many services that come with subscription fees advertise for a free trial at the start and make it all too easy for that free trial to run into the paid service without your knowledge. An example of this is an Amazon Prime subscription; when you get to the checkout of an Amazon purchase, if you don't already have Prime, the option for 'Free Next Day Delivery' is shown. If this option is chosen, then Prime becomes activated for your account and the free month trial begins - leaving you none the wiser until you check your bank account (or your goHenry account!).
The points listed aren't the be all and end all of safe and clever spending, but these tips can definitely help in saving some money and aren't something children, or some adults, will always think of.
Fortunately, the goHenry cards give whoever is in control of the parent account the means to monitor the spending, set the rules and limits for what can be spent and block the card if something has gone wrong. So with the tools goHenry have provided and your parenting know-how, the sky is the limit when it comes to raising a generation of savvy spenders.