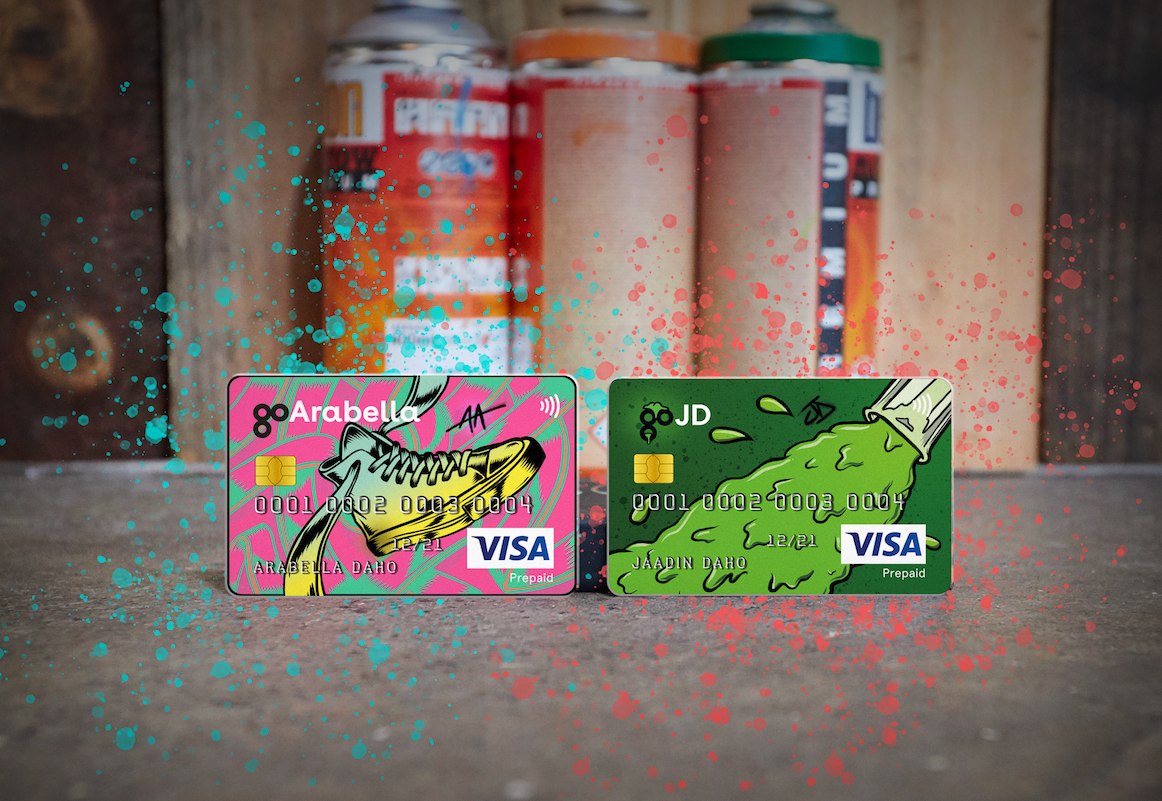 Our new custom cards have landed!
Q: What's green, slimy, and neon all over?
A: Our brand-new custom card designs!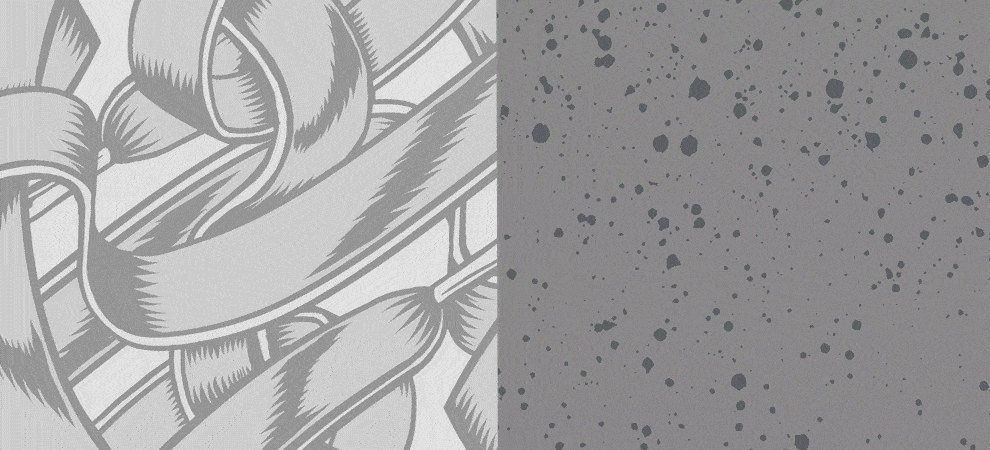 We at gohenry are super excited to unveil the newest additions to our custom card collection. Co-created with two of our teen customers, both designs were brought to life with graffiti on a giant canvas, before being shrunk down into mini digital versions by our friends at Graffiti Life London. Sound pretty cool? We think so too!
Here's how it all went down...
Thursday the 8th of November:
Challenge accepted
Arabella and Jaadin accept gohenry's design challenge. In just two weeks, they will go head to head creating their own graffiti art that will later be turned into a custom designed, prepaid kids debit card.
Tuesday the 20th of November:
That's the idea!
JD and Arabella go on a hunt for inspiration. Arabella hits her local park and has a brainwave after spying some bright foliage.
In the meantime, Jaadin forages for a spark of creativity around the house. After peeping everything from socks to soup ladles, he finally strikes gold with some bright green slime.
Now that both kids have some ideas in the works, the countdown is on until competition day...
Sunday the 25th:
The main attraction
Our competitors head to Factory 45 in London, where they're met by Graffiti Life director and professional artist David Speed. David will be their mentor for the day: helping both kids sketch out their designs, teaching them how to safely spray paint, and guiding them through the final artwork.
Next, Arabella and Jaadin sit down and flesh out their ideas on paper. It's watercolour, markers and glitter galore as both artworks begin to take shape.
Finally it's on to the real deal: an 8-ft supersized canvas that will home the final masterpieces. After donning all the necessary safety precautions (gloves and mask: bang on trend), the kids get to work...
After the final pieces are finished, Arabella, JD and David put the spray cans to rest. Now it's down to the amazing Graffiti Life to turn both kids pieces into digital masterpieces.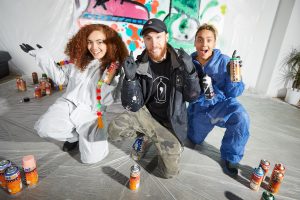 Monday the 26th of November:
THE CARDS HAVE LANDED
gohenry announce the final card designs. Like JD's artwork, Graffiti Life have featured a creature of slime escaping from a test tube. Arabella's card walks a different way, with eye popping colour and acres of laces.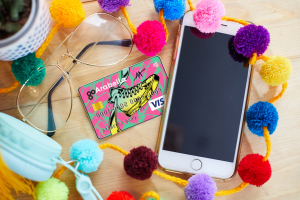 THE VERDICT
After seeing the final designs, we've decided that Graffiti Life's cards are too good not to become the real deal. So with that, we're excited to announce... BOTH CARDS WILL BE AVAILABLE TODAY!
Talk about a wild card move, huh?