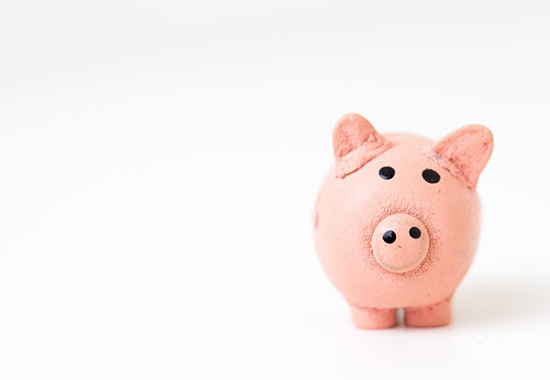 5 Life Skills Your Children Should Know Before They Leave Home
You might be forgiven for thinking that school teaches children all they need to know, but employers are increasingly finding that graduates are unprepared for the real world, and missing basic skills that will enable them to succeed. The modern, helicopter parent often thinks that doing everything for their child will help them to achieve - but in reality the opposite is often true, and can leave them unable to cope on their own. Here's five life skills you should teach your child before they leave home, to enable them to soar on their own once they leave the nest.
1. The Basics of Budgeting - Money management is probably the most useful life skill that isn't taught in schools - to go out into the world with no concept of how much you have coming in versus how much you're spending is just asking for trouble, and the older you are before you learn to manage your money, the more expensive your mistakes are likely to get. The easiest way is to start early with pocket money - whether it's a set amount with no strings attached, or a tiered system depending on how many chores they do, being able to make their own choices about how they spend their money is an important learning experience - although it's now easier than ever to keep an eye on how it's spent. As they get older you can also involve them in household budgeting, perhaps getting them to do a weekly grocery shop with you to see how far the budget goes - or doesn't as the case may be.
2. How To Cook - Don't panic, they don't need to be able to prepare a cordon bleu style three course meal, but the basics are good: if you can teach them how to cook pasta (don't laugh, if you've never done it even that can seem daunting) and how to make a simple omelette or scrambled eggs then at least they will never go hungry. From these two very basic (and cheap) staples they can create a multitude of meals that will never be boring.
3. Sewing - This one definitely isn't just for girls - although years ago it would have been only them who learned to sew in home economics lessons. They are now a thing of the past though in schools, although often still enjoyed as an activity for homeschooling students; so add it onto your list to ensure that your kids have mastered the basics of sewing skills like threading a needle, sewing on a button and finishing off - they'll definitely thank you for it one day.
4. Ironing - Although it is possible to get non-iron clothing (shirts being the most popular) they actually contain some rather dubious ingredients, and there are still some professions where a crisply ironed shirt or uniform is essential - whether that's the armed forces or the corporate world. With competition for jobs at an all-time high, presentation matters - so make sure your children know the important of dressing appropriately for all situations, whether that's a formal job interview or dress-down Friday.
5. Communication - Although you don't want to encourage small children to talk to strangers, as they get older it's important that they can communicate clearly and respectfully to adults - whether that's at the above mentioned job interview, being clear and polite with the waiter at a restaurant when they give their order, or making sure they are heard when working as part of a group. It can be difficult to communicate in the right way unless you know how, so give them opportunities to try - like asking for directions when you're lost, or ordering for themselves when eating out.
Life-Long Skills
It's important to remember that some key life skills are taught outside the classroom - money management, how to cook, sewing, ironing and good communication are all fundamental things that will serve your child well out in the real world. Start off young, teach them well and give them plenty of practice to ensure they succeed when they fly the nest.
By Jane Sandwood
Jane has worked as a teacher in the past and now shares her opinions and knowledge with us by contributing these articles. Thanks Jane!