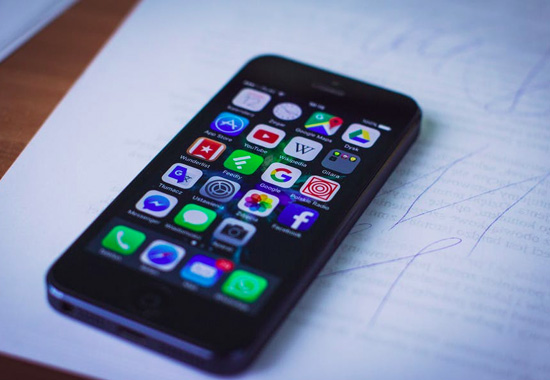 Top 5 apps parents should know about - including the Snapchat update.
As parents, it's no secret that every family has their own way of doing things, someone else's parenting style can be totally different to our own, but there is one subject that always brings us together and we all share the same concern; the safety of our children.
As technology becomes more and more accessible to us, it also becomes immediately available to our kids. If we're honest, the age that our children are exposed to technology, whether it be phones, iPads, computers, is getting younger and younger. Whilst this can be an absolutely phenomenal way for them to learn, it also opens up a world that they probably wouldn't otherwise have been exposed to until they were a few years older - when they would be more likely to fully understand any potential repercussions.
We've been looking into the most popular tech and apps that our children are using, and making sure that we, as parents, are as clued up as our kids are (well, nearly). This article is for all those parents whose kids had to explain to them what a snapchatfilter is and how to work one! Speaking of which...
 1. Snapchat
Snapchat has been around for a couple of years now. It can be a great laugh for kids (and let's be honest, adults too), however you've probably heard of their recent update SnapMaps. This is basically a way for you to see what your friends and Snapchat contacts are up to at any time. What parents might not be aware of, is exactly how accurate the location settings are. You can literally see the road name of anyone's location any time they have the app open. Not only that, but it shows you what that person is doing at that time. For example, if someone is in a car, it shows you their exact journey in real-time.
This doesn't mean that we should rush to delete Snapchat of our kids' phones. They have the option to turn on "ghost mode" which turns off any location sharing settings. However one thing to be mindful of, is that a lot of people have said that they found their location was being shared as ghost mode defaulted as "off" - meaning that they might have gone a couple of days with their location on show and not realising. You can read more on this here, which also explains how to ensure that ghost mode is switched on.
2. Musical.ly 
This has also been around for quite a while now. It's an app where you can basically make a mini lip sync music video to any song. This sounds innocent enough, but what you may not be aware of is that there is a messaging function within the app. All you need to do is search online for the dangers of musical.ly, and you will be faced with hundreds of parents saying their children, as young as 8, were messaged by someone pretending to be the same age as them, asking for modelling pictures and more. There have been numerous police investigations in the UK with reports of "child grooming" within the app - this is definitely one to be aware of. From what we can see, if you dive into the settings you can make your profile private to avoid any unwanted contacts.
3. Tinder
Chances are you've heard of this one. The notorious dating app says it's for users 17+, but it allows children from 13 and up to register, as it's connected to Facebook. It then looks at your location and allows you to look at pics of people in your set mile radius. Not only has there been thousands of reports of catfishing (using someone else's pictures and pretending they are your own), but you are at risk of stalking, harassment and more. Our advice? Leave this one to the 17 year olds and over, and even then stay cautious of who they're talking to.
 4. Ask.fm
This app is basically a way to ask anyone who has the app questions anonymously. It's been linked to endless reports of cyberbullying, to the extent that schools across Britain have urged parents to stop their children using the app at all. Ask.fm received so many reports of abuse that they installed a button to "report abuse" - what happens when someone is reported is unclear.
5. Whisper
This is an "online community" where people anonymously share secrets. It's estimated that at least 4% of it's over 20 million users are under 18. Not only can you post and read secrets (the majority have been found to be unsuitable for children's reading), you can also search for secrets that have been shared in your location, or "nearby".
This leaves doors wide open for cyber-bullying, racism, homophobia - and the cherry on top? Whisper sells its data to marketers. There is no accountability for anything said on the app - therefore the best option? Avoid. If it's too late? Contact your local authorities.
It's never going to be possible for us as parents to monitor what our kids are doing on their phones 24/7. The best we can do is know what's out there, and make sure that they are 100% educated on the dangers that can be found if they aren't using these apps responsibly.
The NSPCC has a whole section dedicated to being "Net Aware" - you can search almost any app/social media here, and this covers the more well known social media channels, such as Facebook, Twitter, Instagram and Youtube which most parents are aware of and understand (and probably use!). It also gives you an insight to the dangers of them, and the best ways to keep your kids safe if they're online.
Also on the NSPCC site, there are a few great suggestions for Parental Controls for your children online.  This tells you everything you need to know about installing and implementing parental controls, even when your children aren't at home.