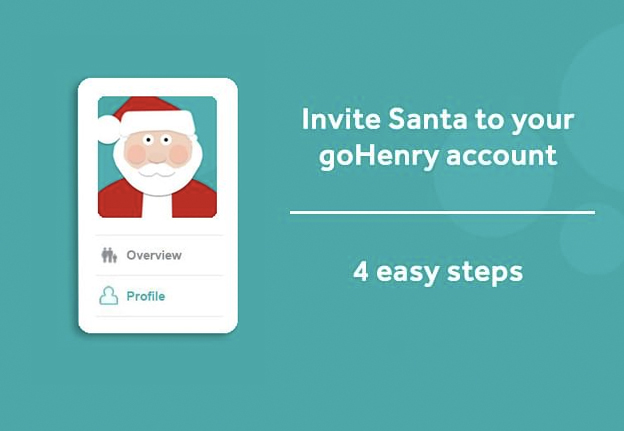 Sending money from Santa to your child
It goes without saying, it's a busy time of year for Father Christmas. Sometimes, all the kids want is a little bit of money, so to give Santa a helping hand, this is how you get him set up as a relative in your goHenry account.
Step 1:
You need to invite Father Christmas by logging in to goHenry and clicking the Invite a relative link.

Step 2:
Use your details to create a new relative but remember to put the Family Name as Santa, Father Christmas or however you know him best. Note – Make sure you use a different email address from the one you use to login to goHenry, otherwise we might get you confused with Santa!
Step 3:
Once you've invited Santa and clicked the link to accept, use this image of Father Christmas (which you can download by clicking here and then right clicking the image to save it) and set it as Santa's profile picture. To change his profile picture click on 'profile' and then 'change image' and upload the new one.
Step 4:
When it's time to transfer Christmas money, simply click 'gift money' and add your message. Then sit back and watch one surprised and delighted face check their goHenry account and see some money there straight from Santa's very own purse.