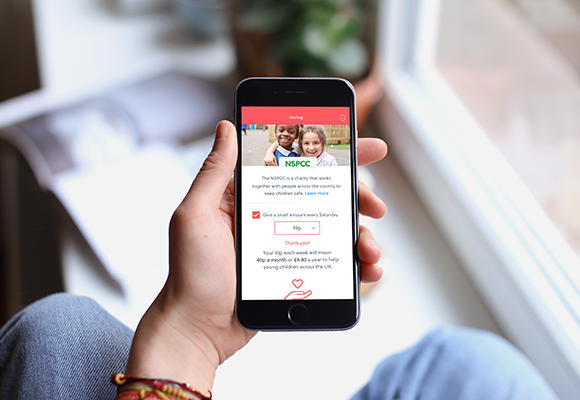 Giving with gohenry
Wanna hear something cool?
Over the past two years, you guys have spent close to £20,000 on charitable transactions, out of your own gohenry account! That's pretty impressive.
After learning this, we at gohenry decided to make it easier for you to give to charity. How? By creating a feature called Giving that lets you donate through your gohenry account, easily and safely.
For our first expedition into the world of giving, we've teamed up with our friends over at the NSPCC. They're the UK's leading children's charity, helping children all over Britain have a safe and secure childhood. They also make sure all children and young people have a safe space to talk about anything that might be worrying them.
In the future, we hope to open up a whole WORLD of options, so that you can pick between your favourite charities. For the time being, we know the work the NSPCC do is really important, which makes them the perfect charity for us to team up with for our brand new Giving feature.