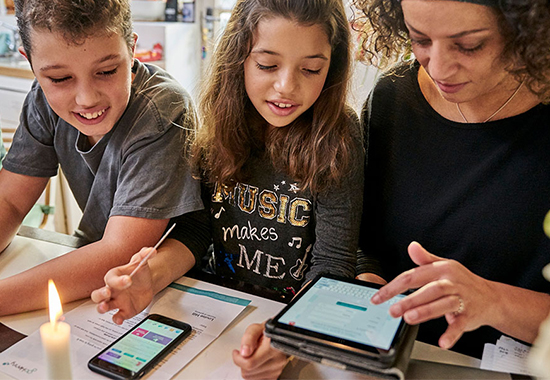 Difference between gohenry vs High Street Banks
The question most commonly asked by parents is "What can I get with goHenry, that I can't get with a bank?" We completely understand why. At first glance, it could appear that there's not much difference between the two, however, goHenry offers features that are specifically tailored towards parents teaching their children the importance of money management.
goHenry was founded by a group of parents who were discussing how the banks don't really have any tools to help their children learn how to earn spend and save responsibly. So they decided to get together and create a way.
goHenry was literally designed from the ground up by parents, for parents. It covers the basics of earning pocket money with the ability to set tasks for your children, spending within the limits that you set the children, and allowing them to set savings goals as something to work towards.
It also allows you to start helping your child learn with their own money, at a younger age than banks do. You can open a goHenry account for children from ages 6-18, rather than having to wait until they are 11 to open a child's bank account.
Not only that, but you as the parent decide if the card can be spent in shops, online, and at cash machines. You can block the card immediately via the app if it goes missing (as can the child), and unblock it should you find it.
You can see a complete list of differences between goHenry and a traditional bank account here.