What I did before I had gohenry: Alex, Dad of 2 (and CEO of gohenry)
During a recent conversation with one of our goHenry parents, we got onto the topic of "life before goHenry". It turns out that both of us used to have a system to help our children learn to manage money, before we found goHenry. This made me think it was probably quite a common story among our members.
I'd love to hear more about how you used to manage your children's budgets and chores – you can share these with me and the rest of the team using the hashtag #BeforegoHenry, or by using the form on this page.
Here's my story:
Back in 2013-14, when my second daughter, Catherine, was 8-9 years old, I was teaching her money 'my way'. Now, if you know me well enough (like many of the team here at goHenry do), you'll not be at all surprised to hear that Catherine was put on a precise and strict diet of metrics oriented earning systems, which of course was Excel based...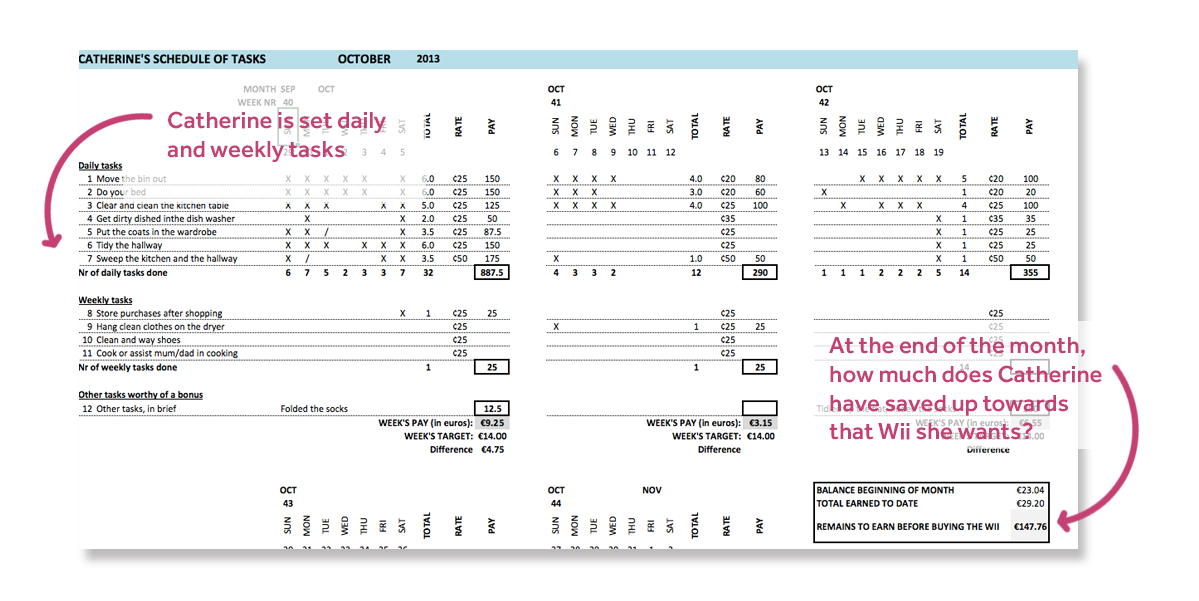 ...Poor Catherine!
At the beginning of each month I used to print an empty sheet (except for the balance at the beginning of the month and the targets) and put it on a magnetic white board in the kitchen. We would then fill in the sheet with Catherine every weekend. At the end of the month I would transfer all our scribbles back to Excel and print a clean version. Catherine put this back on the board for future reference, so she could always see how she did the previous months.
It worked! After struggling a bit to get her earnings up in October, she made an effort and eventually got enough savings to buy the Wii she wanted so much.
I have translated Catherine's pocket money sheet it into English, so anyone who is interested, download it here.