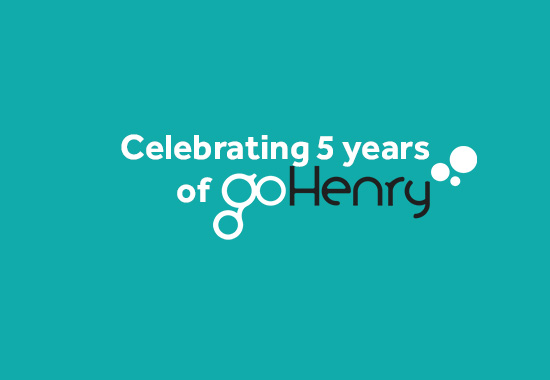 Celebrating 5 years of goHenry
This weekend, we celebrated goHenry's 5th Birthday! This led us to have a look back at the history of our company, how far we've come, and the next big steps that we're working on right now.
As you have probably seen and heard from us, goHenry was thought up and created by a group of parents, who saw an area where their kids needed a little more education, but couldn't see where it was going to come from. As the iTunes downloads started to rack up and mum and dad's card were being borrowed, it became more obvious that they needed something new and the 'young person's account' from the high street banks just didn't really cut it.
So they put their heads together to create a solution - goHenry. Or as it was known at that point, PKTMNY.
Our COO Louise Hill and one of the other founders of goHenry were testing the cards a few weeks before we launched. Even today in our Lymington office, pinned to the whiteboard, we have the first ever goHenry/PKTMNY card, the first receipt and the first £10 note ever withdrawn from an ATM.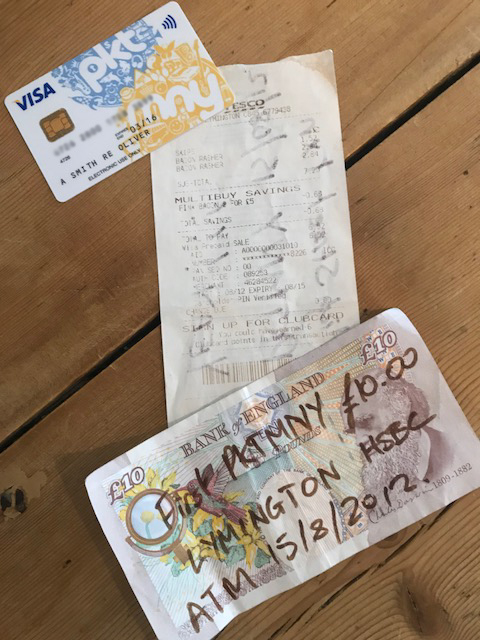 What also happened exactly 5 years ago, is our first ever member made his first transaction with his PKTMNY card - can you guess his name? It was, of course, Henry.
Henry's family are still in fact members with us today, which we think is something definitely worth celebrating.
2 years in, we thought we needed to change our name and keep up with the times a little.
We wanted a call to action, something encouraging, so we decided to include "go". The "Henry" came from our first ever member to use one of our cards in the UK.
5 years on, we're extremely excited to be taking our next steps into the US. We're pretty proud of how far we've come as a company, but even more proud of how many goHenry members we have coming along on this journey with us. We've had 5 years worth of stories of members with their cards so far, and we can't wait for another 5 years of them.
We'd love to hear about your goHenry journey - you can share your story with us on social using #5yearsgoHenry