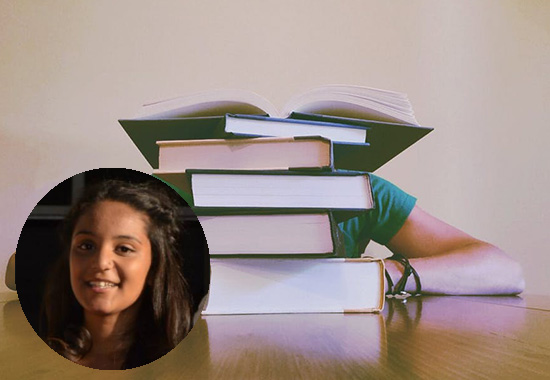 The Real Cost of Going to University
Many of you may have just set off for University or you may be thinking about going to University after you finish school. Everyone thinks about the usual important details about University; setting up a bank account or what course is right for you? Where you'd like to live for the next 3 or 4 years? Many of us forget about how much it really costs to go to University. Well as I have experienced this year, going to University myself, I am here to share the 'real cost of going to University'.
Accommodation- Usually University accommodation is expensive and not the best quality. But you're a student so can you really complain? On average, most halls cost over £4000 for the year (depending on where in the UK you are). For example, my University Managed Housing is £5474 for a 40 week contract. This includes a study bedroom with an ensuite bathroom and shared kitchen facilities. This is the higher end of the accommodation at my University. However the lower end can cost £3192 for a 40 week contract. But this gives you a Twin room (shared) with a shared ensuite bathroom and shared kitchen facilities. It all depends on what you are looking for and what you want to live in for a year.
University Supplies- To complete your course, you are going to need textbooks, notebooks, folders, pens, printer credit and so much more. To prepare for my course, I bought 4 large ring-binders, a notebook for rough lecture notes, a notepad for revised notes, a printer with a lot of paper and a bunch of pens and highlighters. This all came to around £50 with extra little bits thrown in. Then I was lucky with the price of my textbook bundle, I only had to buy one textbook and it cost £36. But some of my friends had to pay up to £100 for their book bundles in courses like Psychology or Primary Education.
Food- Hats off to parents! Food shops can add up without you realising. You need to buy cleaning supplies as well as just food for yourself. It's difficult to judge how much you will need and how much you will actually use in the first few weeks but it will get easier to judge as you go on. Doing weekly/bi- weekly group shops with your flatmates will make it cheaper and you can get it all delivered to your accommodation which takes out the stress of lugging it all back from the shop in the rain!
Going Out!- You always spend too much during Freshers so don't worry when you severely overspend and realise it's all gone on Partying and Pizza. But for the future, creating a budget will help you control your spending when you're out socialising. You need to set aside a certain amount of money for partying each month.
Bedroom and Kitchen Supplies- Before you go to University, you'll do the classic IKEA shop. You walk around the showrooms and buy mindless colourful objects that you think you may need when you're at uni. It's expensive to kit out a whole kitchen and new bedroom. You have to buy your own pots, pans, knives, cutlery, chopping boards and utensils. I bought a yellow ladle and an orange potato peeler which were £3 more expensive than the basic utensils, just because I wanted to be different. You'll probably lose it all anyway so don't get anything too fancy.
That's enough for now. But take my advice, do your research! It will save you a lot of money.
Keep an eye on your spending in all areas, if you're overspending or saving in some areas then re-evaluate your budget.
By Kiera - Member Services (and brand new Uni Student!)