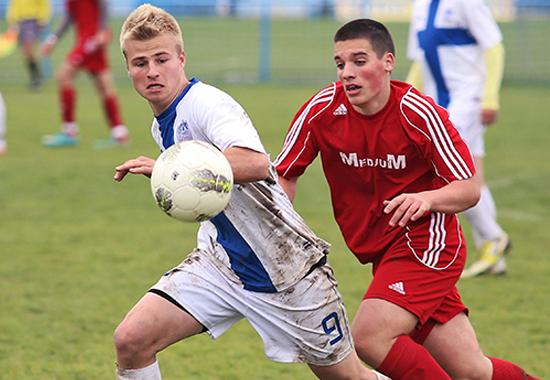 What is the cost of sport for parents?
If you're a parent and your son or daughter is fanatic about sport, you may be having a few weeks off from the hectic sports calendar. Standing on the edge of a muddy pitch, shouting words of encouragement isn't as easy when it is 2 degrees and you can't feel your toes, or you're in the sweltering heat of an indoor swimming event. But you do it because it's great to see how excited they are when their team is winning and it's heart-warming to see them working as part of a team.
It's important that your son or daughter appreciates the money and time you invest into their sport. Those early starts on a Saturday after a busy week at work and the cost of membership fees, kit and driving them to wherever they need to be. No matter whether it is football, rugby or horse riding they're into, there are plenty of ways to get them involved in the financial commitment of playing a sport so they can learn that these things certainly aren't free.
One great way, is to get them setting savings goals to contribute to new running shoes or next year's membership fee for swimming club (or whatever it might be). If they do a good job, then you can contribute to this as a reward for sticking to it.
Simply sharing with them the details of what their hobby that they love so much is costing you, can be a real eye opener.
So what is the cost of football?
Former Sports Minister Helen Grant has declared the rising charge for the use of football pitches is making it a game for children with rich parents. Around £50 - £70 annually for the membership, £40 for the kit and anything up to £75 for football boots, you can see why.
Involving kids
So, here's to you "#1 fan" mums and dads. Enjoy these last few weeks as fixtures and meets will all be starting again very shortly! Just maybe it is worth sharing this with your son and daughter to get the big thank you that you deserve.