4 Easy ways to get your kids saving money
Last month we celebrated the concept of Saving. And it seems you did too: in February, gohenry customers squirrelled away a massive £838k.
Talk about a serious rainy day fund! We're set on continuing the Saving mission in March and beyond, so we've listed some easy, useful ways to either help get your kids started, or keep them saving well into the year. 
1) Set a Goal
Giving kids a realistic time frame and a tangible thing to work towards will help them enjoy the journey and stay motivated throughout.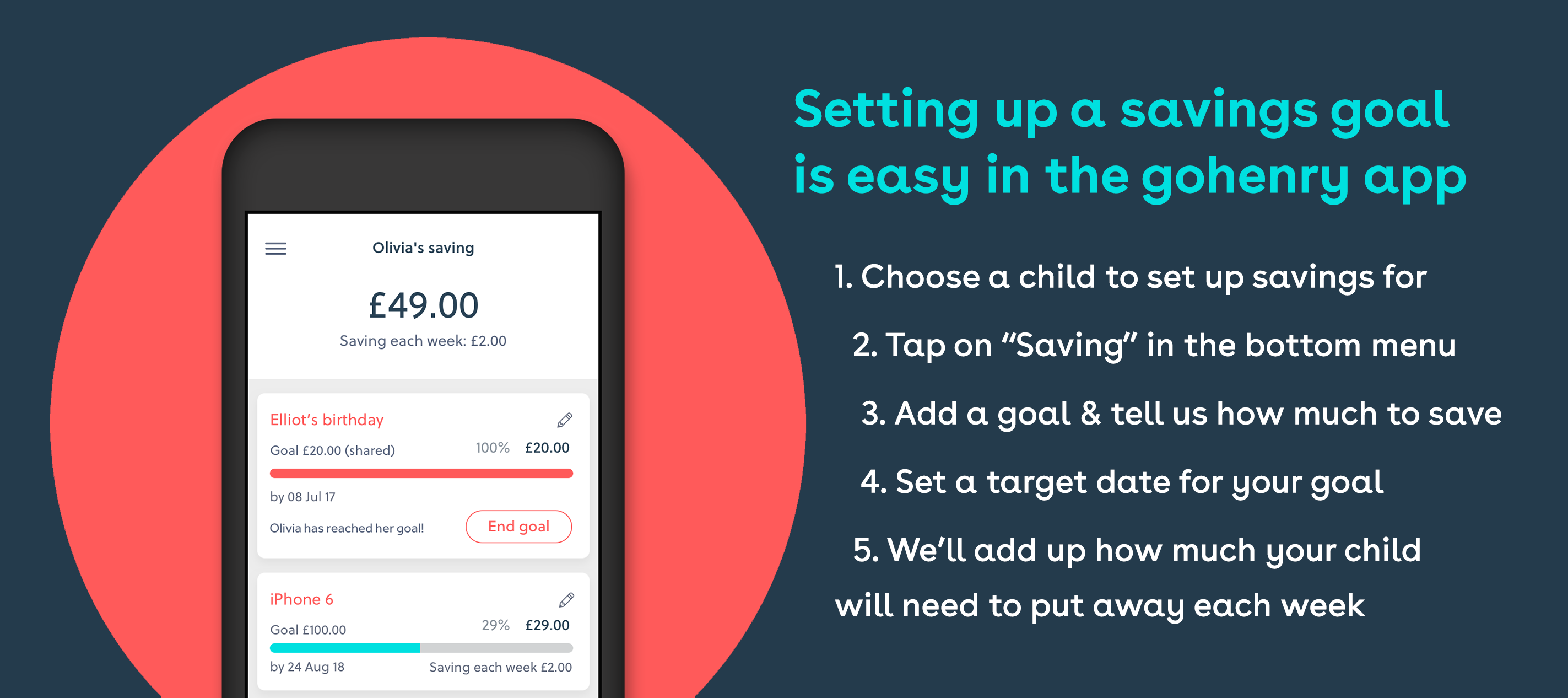 2) Incentivise it
Keep the momentum (and the spirits) high. Offer to match a percentage of what they save on a weekly or monthly basis and kids will learn to look forward to checking how much they're accumulating.
3) Celebrate it
Hitting a saving goal is a big achievement: make sure you make a big deal about it!
4) Make it a habit
Keep talking! Have a chat about the other things they'd love to buy, but can't afford just yet. More importantly, set a time to do it. Whether it's over breakfast or on the Saturday walk to the shops, marrying a new habit to a pre-existing routine will make you more likely to stick to it.
Eat. Sleep. Save. Repeat.
We'd love to hear how you get your kids saving. To tell us your tips, or even just to give us feedback, drop us an email at share@gohenry.com.
Alternatively, you can join the conversation on Facebook and Twitter.