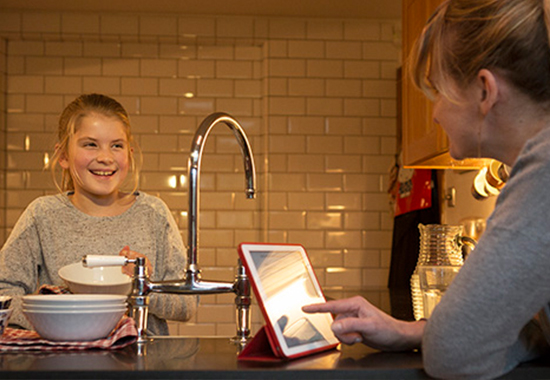 Shopping games to play with children to teach them about money
Financial Education can be a little dull for the kids. If there's one thing that kids can't resist, it's a bit of healthy competition. We've put together a list of some of our favourite tried and tested shopping games that teach kids about money in a way that's a little more fun. Have a read and soon enough you'll have the whole family learning money skills.
Our favourite shopping and money games for kids:
Who can find the best value Hotel?
When looking for a Hotel to stay in or a meal out for the family, set your children about researching what percentage saving can be made by buying a cheaper alternative. Get them considering the price as well as the value they're getting from making that decision. This will help them understand what goes into the responsible financial decisions that you're making on a daily basis.
Bake the cheapest cake game
Here's a simple one for any age group. If you've got teens and tweens in your family, then even better as they can bake it too! In the supermarket, find all the ingredients you need to make mummy's favourite cake (yes mummy's – she deserves it) using as little money as possible. The winners ingredients then get taken home and they get the biggest slice.
Where does your money go?
Look through their statement or receipts at their transactions. Write the items they've brought from the last few weeks on individual pieces of paper. Now make 2 piles, one full of 'needs' so things they actually need, like food for school, stationery, bus tickets etc. Now make one full of 'wants' such as video games, iTunes downloads and sweets.
Once this has been divided, give them a treat of your choice for every 'need' they've purchased and nothing for every 'want'.
Online games
If your children will only play something that comes on a screen and they can either click or tap, there are lots of free online shopping and money games for kids. We'd suggest taking a look in your app store or searching online. Companies like Top Marks or Sheppard Software have a whole host of money games for children that are worth checking out.