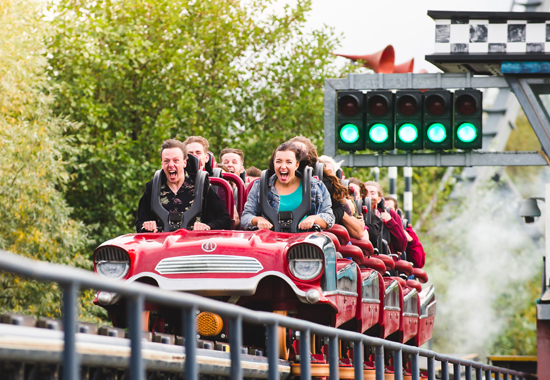 Budget friendly (gohenry card friendly) days out!
The summer holidays are upon us, so we've come up with a few places that you and the children can go to have a lovely summer day out and use their goHenry cards.
1.First up is the Merlin attractions!
There are so many places to choose from whether you have older children or younger, there is an option for everyone. We offer discounts to Merlin attractions and the Merlin Annual Passes to our goHenry members.
Our favourites places are The London Dungeons, Warwick Castle and Alton Towers!
If you're already a goHenry member, contact our Member Services team for some more information on how to take advantage of these offers.
2.Secondly, VUE Cinemas
Vue cinemas have many offers on, one of which being Mini Mornings Showings. This is great for all the younger children out there who would like to go see the newest Cars film. They do discounted tickets for £2.49 per ticket! You wouldn't want to miss out on this great deal.
3.Activity farms and Zoos
There are a bunch of activity farms and zoos up and down the country. Longleat Safari Park is one of the UK's number one Safari Park and Adventure Park. They do discounted tickets (15%) if you order the tickets online. But there are many other activity farms and zoos across the country which will have their own offers and deals.
4.National museums with free entry
Lots of national museums have free entry, which is perfect for a budget friendly summer day out! There are over 50 national museums across the country and here is a link to a list of them.
Everyone's favourite is of course the National History Museum. You can now walk under the largest animal on Earth, the blue whale, in the Hintze Hall. They also have film showings on in the evenings, these evenings are intended for over 18s but you can take over 12s if they are accompanied by an adult. All prices and dates for these evenings are listed on their website.
5.A day of shopping
A day of shopping is always a sure win to keep everyone occupied as well. Don't forget that goHenry cards can be used anywhere that has the VISA symbol.
Have a great Summer Holidays from everyone here at goHenry HQ!