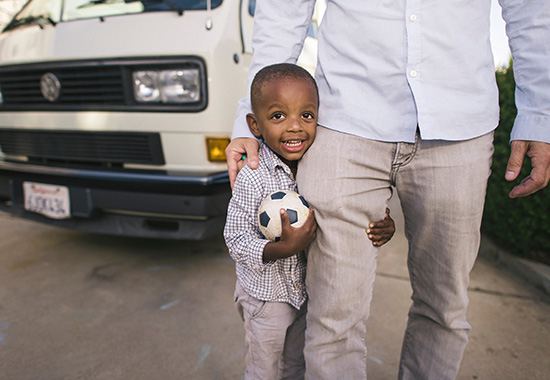 What was the best piece of advice your Father gave you?
Happy Father's Day! A few of the goHenry team were asked to answer 2 questions about their Dad/Male role model: 1. What is the best piece of advice your Father gave you? 2. What has been your proudest 'Dad Moment' so far? Their answers will definitely not disappoint!
What was the best bit of advice your Dad gave you?
Lauren - If you don't shoot, you don't score
Claire - You don't have to do everything all the time. Life is full of trials, but taking one at a time will help ensure you achieve and strive rather than doing them all at once which will set you up to fail. But don't always aim to achieve as our greatest moments come from failure as well - they are the best learning tools.
Manon - You should always cherish those you love, circumstances to not make excuses, and nothing will help you more in life than reading.
Dean - When you are young you make your habits when you're old, your habits make you
Brandon - Always take the high road - there's less traffic there
Claudiu - The one thing you can give and still keep is your word.
Debbie - Always be yourself and don't worry about what others think.
Felipe - Do not spend more than what you earn. And for greed, all nature is too little.
Gina - The world is what you make it. (And - don't eat yellow snow!)
Sam - Never lose sight of the end goal, whatever it may be.
Alex - There is no such thing as 'impossible'. It always comes down to willingness. If you truly want something, you always get it.
Tom - Always be true to yourself.
Carlo - To always listen to other people's opinions, and never dismiss the possibility - even when it seems very unlikely, to be wrong.
What has been your proudest Dad moment so far?
Dean - I'm proud of my children everyday. Just watching them learn, grow and navigate through the world to find themselves in incredible. You're most proud when they reach the milestones they're going after and you see their character develop positively as a result.
Brandon - Watching our son become the first to graduate from his elementary school, and watching our daughter blossom as a creative writer and artist.
Claudiu - I have two boys, 8 and 10 years old - that is what I am proud of 🙂
Sam - Every day when i pick my little boy up from nursery he drops whatever he's doing and walks as fast as possible over to me with a big smile on his face and gives the best hug in the world!
Alex - My proudest moment so far as a dad was to see my daughters embracing this simple yet powerful motto and making it theirs is humbling and comforting.
Tom - I always feel particularly proud every time they master something new, especially when it's important to them - so riding a bike or a skateboard, or reading a book - however, I always remember them swimming without help for the first time as it's so much more dramatic, so much splashing and so little progress! But the physical effort and the guts required make for a very proud moment.
Carlo (a brand new Dad!) - I don't have much experience, but I'd say when he was just a few minutes old and I first held him in my arms.