Give a personalised gift for children that's a bit different this Christmas
Give a personalised gift for children that's a bit different this Christmas
goHenry is a safe, easy and fun new way for children and teenagers in the UK to learn about money. Choose a card, design and personalise it by adding your child's name or nickname, to make learning about money something children can be proud of. We've got great designs that girls and boys will love, so you can get an educational gift that's perfect for all children as young as 6 years old this Christmas.
Perfect present for kids.
Give them a goHenry card.
Personalise their present.
Give them a goHenry card.
goHenry provides children aged 6 to 18 with an account combined with a Pre-Paid debit card. Empower your children to learn about money this Christmas while using goHenry to stay in control.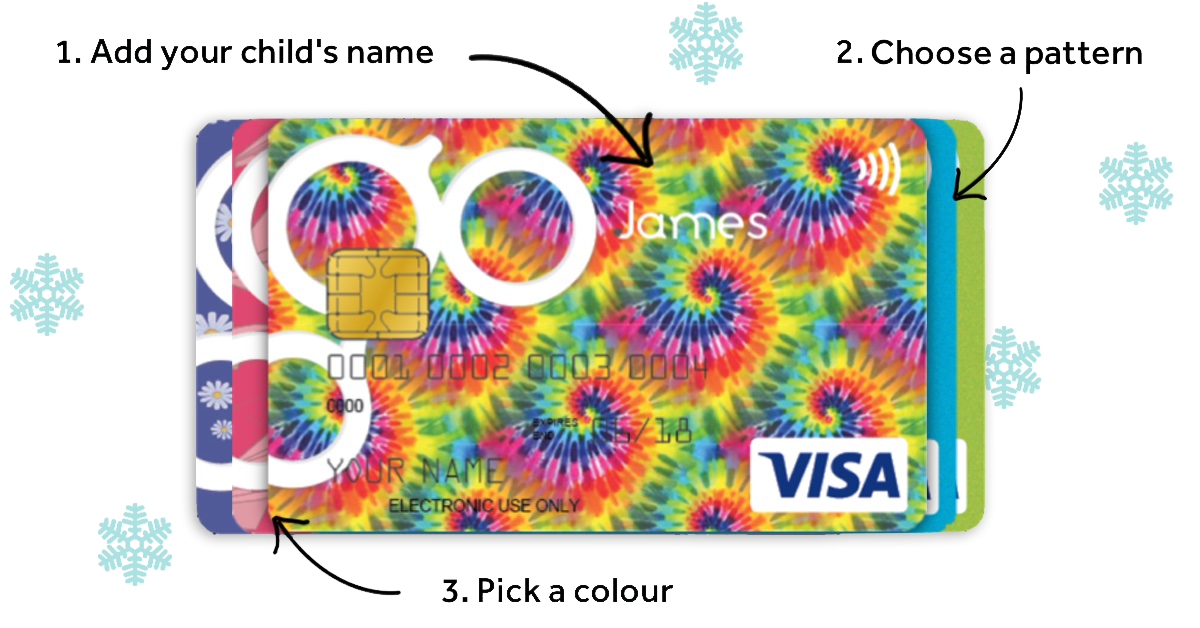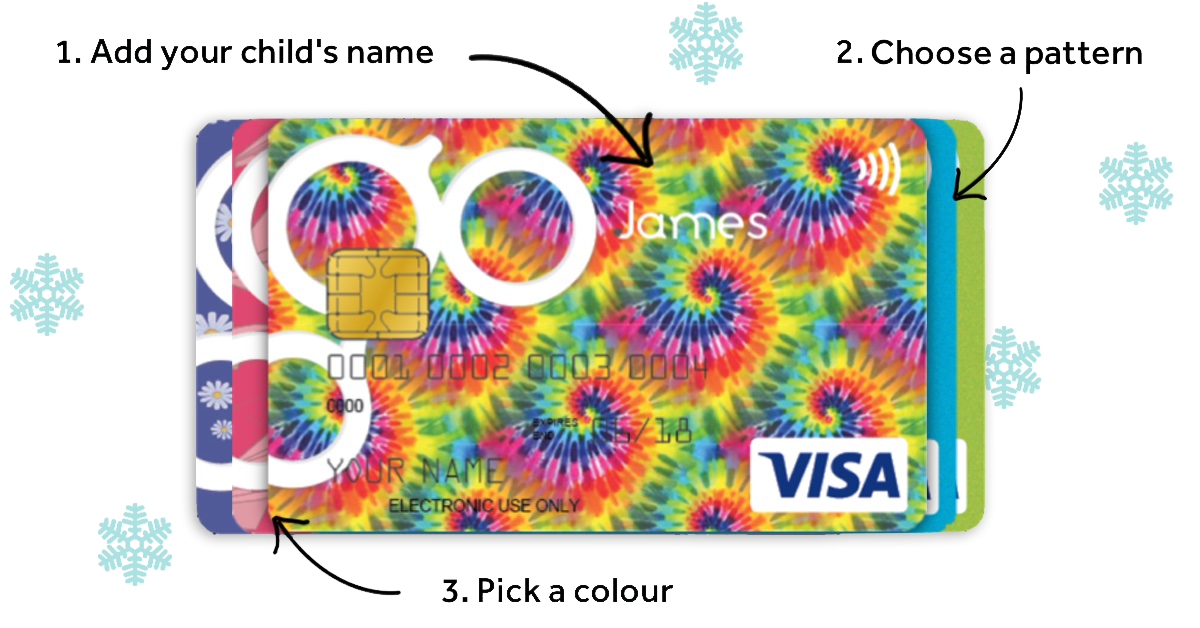 Our personalised gifts for Christmas can be created in three quick and easy steps: add their name, choose a pattern and pick a colour. Costing just £4.99 our custom card designs make a great stocking filler and help start great money habits for life. Make sure you place your order today to ensure it arrives in time for Christmas. Once their cards arrive, just sit back and wait for their smiles when they see their card.