Worried about planning activities for your family this month? No need; we've scheduled an entire month of free activities for the entire family!

Stockton International Riverside Festival
Twitter — Â @sirf2013
1-4 August 2013
Stockton-on-Tees
You're encouraged to 'expect the unexpected' at the Stockton International Riverside Festival. Street theatre, pyrotechnics, aerial performers, and dancers from around the world will be providing entertainment for the whole family. The event is free, but space is limited. Grab your tickets early!
Bristol International Balloon Fiesta
Twitter — @bristolballoon
8 — 11 August 2013
Ashton Court Estate
Check specific events for times
Attracting over half a million visitors over four days, the Bristol International Balloon Fiesta is one of Britain's largest festivals. Balloons of all shapes and sizes will add a blast of colour to the skies over the city and surrounding area, as more than 150 balloons will take flight and participate in competitions throughout the weekend. There will also be food and bar stalls, fairground rides, face painting, arts and crafts, dancing, and local music.
Liverpool International Music Festival
Twitter — @LIMFestival
Various weekends in August
Liverpool
Check specific events for location and times
Liverpool International Music Festival is listed as Europe's largest free city-centre music festival, which sounds pretty impressive to us. From the city that gave the world The Beatles, six outdoor stages will boast a wide variety of live music and DJs and tribute acts.
Twitter -Â @worthingbirdman
10-11 August
Worthing Pier
Human powered flying machines? That's right. Watch individuals realise their dreams of flying at the Worthing Birdman Rally. Some flyers have complex designs, while others are flying to raise money for charity. A grand prize of £10,000 will be offered should a birdman achieve a flight distance of more than 100-metres. There will also be jet ski and Xtreme Action display teams, music and a screening of 'Winnie The Pooh' on the beach.

Airbourne: Eastbourne International Airshow
Twitter -Â Â @EB_Airshow
15-18 August
Eastbourne
The Red Arrows will be at the Airborne all four days this year along with the crowd-pleaser Eurofighter Typhoon. If anyone in your family is a fan of aircraft, this is an event not to be missed. There is a full line-up of performers ready to dazzle you from the skies, including wing-walkers, parachute performers and a classic WWII B17 Sally B.
Twitter -Â @larkinpark
16-25 August
Sidcup and Ramsgate
Churches in Kent are hosting Lark in the Park in Sidcup and Ramsgate, Kent. This free event includes activities for everyone from infants to adults and is disability friendly. In the park you'll find bouncy castles, song time, team activities, an indoor skate park, and an art tent. Pre-register online to avoid queues!
Spinningfields Family Film Club
Twitter -Â @Spinningfields
Manchester
Saturdays in August beginning 17 August
Spinningfields Family Film Club is teaming up with Disney On Ice to host this summer's film series. Tangled,Cinderella and Princess and the Frog will be shown on The Lawns and are free. Face painters, hair braiders and balloon modellers will be on-site before and after the movie for added entertainment and everyone will have plenty of chances to win prizes. Plus, we hear there will be a very special Disney guest at the launch event on August 17.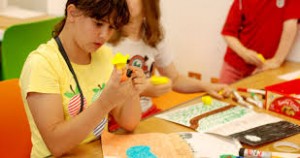 Family Workshops at Somerset House
Twitter -Â @SomersetHouse
Saturdays in August
London
Somerset House is offering free Drop-In Workshops throughout August focusing on drawing and animation. There are different themes for the workshops each week. These activities are designed to inspire young artists, spark creativity through discovery and give children ideas of projects to do at home. No need to bring anything, all art supplies are provided by Somerset House!
Bourton-in-the-Water Football in the River
Twitter -Â @VisitGloucester
26 August
Gloucester
Bourton-on-the-Water have been playing football in the water for over 100 years! Don't miss your chance to see the highly anticipated river match. If you're in the Cotswolds for Bank Holiday Monday, grab your wellies and head over to River Windrush to watch players from the Bourton Rovers Football Club play an exciting (and very wet) 30 minutes of football.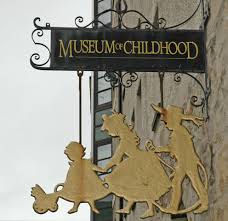 Twitter -Â @MuseumChildhood
Bethnal Green, London
Various days in August
Check specific events for times
There's a great line-up of activities at the Children's Museum that'll leave kids (and parents) wanting more. Family Fun Fridays happen every Friday throughout August and have themes including Medieval Picnic, Art in the Gardens, Music in the Gardens, and V for Victory. Each event includes mask making, music making, fancy dress, and   storytelling from Story Spinner.