Beaconsfield High School event with Peter Jones
That's right. A member of staff here at goHenry morphed into a dragon for the day last Wednesday as part of the Beaconsfield High School FUNdraising event. goHenry are supporting the students of Becky High in their fundraising efforts and so, along with Peter Jones (a real dragon from TV series 'Dragons Den') Monica Eades, Mike Mason and Andy Bowen, our CEO Richard Jones took his chair in the Beaconsfield Den.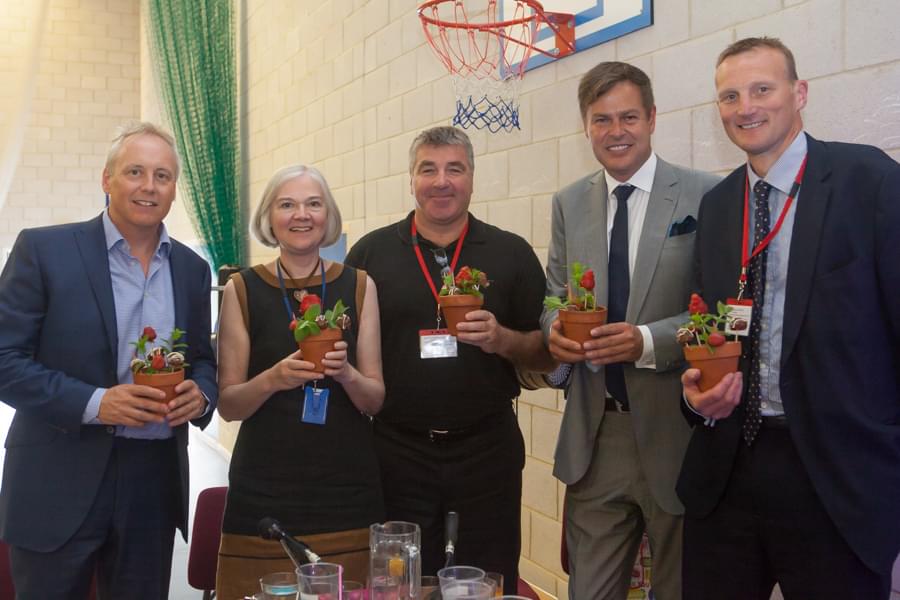 The money raised from the event, as well as other upcoming fundraising activity, will go towards building an outdoor under-cover eating area at the school. Every £ that the students raise, goHenry will be matching £ for £ up to the value of £10,000. Every time a family from Beaconsfield High signs-up to goHenry, we will donate £10 to the fund.
In the news
goHenry was ranked "Top paid app" on BBC5Live in the Saturday tech news show 'Saturday Edition'. This show is full of great insights into the latest internet, gaming and app products. We're really proud that they rated goHenry so highly. To listen to the whole show click here.
Sarah Pennells wrote her 'Personal Finance blog' on the Noddle Blog. Pennells covers various relevant personal finance topics and tips for 'savvy women' including looking at debit cards and apps for children, where she writes about goHenry.
Pennells quite rightfully points out that with goHenry you can "…limit where children use their debit cards, such as on the high street or online, and the cards can't be used to buy adult services, such as on gambling sites.  Parents may also be able to give children financial rewards for completing certain tasks and track their children's spending." Read the whole article here.
What we're reading
Here's a selection of great articles that we have been reading over the last week. Some thought provoking stuff:
'Dad's peg money advice as most important' – Yourmoney.com
'Shanghai's youth are world's most financially literate, says OECD' – Financial Times
Plus – make sure you get your copy of 'At Home Magazine', edited by Jo Frost this week –for some great advice on all things parenting. Plus our very own COO Louise Hill shares her wisdom on teaching children about money.