Hold on to your hats (and your credit cards) people - it's time to find out which presents will be breaking the bank this year, from present printers to gold phones, we've trawled the internet to find our top ten. Brace yourselves, this could get expensive...
10. A present that makes presents
Introducing the Makerbot Replicator 2, the latest edition in 3D printers that makes objects out of polymers based on plans that your child can download or design using free software like Google Sketchup. Just look at it as an investment; next year they can make everyone's presents!
Price: £1340.44
9. You'll feel like a proper a-lister with these headphones…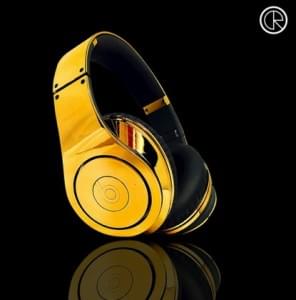 A design to lift anyone's 'street-cred', the world's first, limited edition, 24ct gold plated Dr Dre Beats Studio headphones.
Price: £1,489
8. Lets hope the joke is as funny as the price…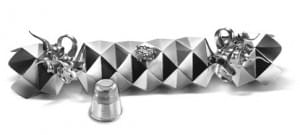 At number 7 we have Asprey's limited edition cracker that includes a party hat designed by Philip Treacy, the famous milliner, with a sterling thimble engraved with his signature. It includes confetti and a festive joke, but what's really funny is that you only get one…
Price: £1,500
7. A toy car that costs more than a real one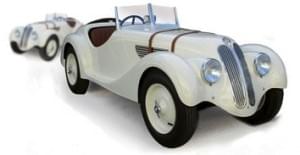 If you can afford to spend £12,537 on a toy car (which is probably more than most of us spend on a real one) then look no further. This Blanc Chateau 1936 BMW Children's car is the perfect gift.
Price: £12,537
6. The world's most expensive USB stick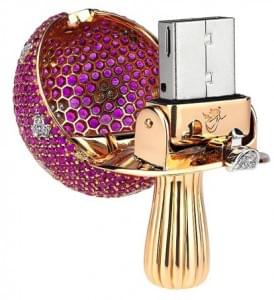 The perfect techie tool for a billionaire gadget geek! A USB stick studded with diamonds, rubies and sapphires with a storage capacity of 32GB.  That's £625 per GB!
Price: £20,000
5. Transparent Nottage Design pool table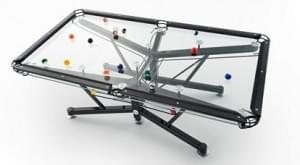 Convenient in size but not so convenient in price, going at a eye-watering £42,000, this ultra-modern pool table made of toughened glass covered by a transparent surface replicates the feel of the more traditional cloth-topped version.
Price: £42,000
4. For all you basketball lovers out there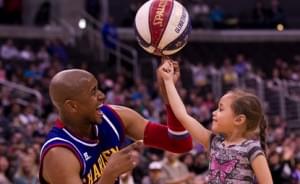 Playing time with the renowned basketball entertainers, The Harlem Globetrotters, can be sorted for the bargain price of £65,000.
Price: £65,000
3. Mirror, mirror, on the wall, who's the finest Lego of them all…
We remember creating blocks with Lego Bricks when we were children, but never a block of ourselves. If your children fancy life-sized statue, then be prepared to splash out about £70,000.
Price. £70,000
2. Diamonds are a girl's best friend…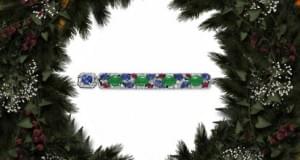 But definitely not your wallet's best friend. This unique piece of antique jewelry, an art deco bracelet by Cartier, is called Tutti Frutti and will set you back more than the price of the eponymous sweets we used to eat when we were children.
Price: Estimated between $300,000 - $500,000
1. An iPhone to beat all iPhones
Smart phones are undoubtedly one of the most popular presents for teens but this model might be pushing things a little. This stunning handset apparently took nine weeks to re-create the original chassis of the iPhone 5 in pure solid gold. It's going for a mere £10,000,000 if anyone is interested…
Price: £10,000,000