Following on from our post last week about the most expensive Christmas presents ever, here's a list of the top 10 most useful Christmas presents for your children which should fit a little bit more easily within your budget!
At goHenry, we love Christmas. We also love helping parents empower their kids to learn, so we thought we'd combine the two in this post; presents that help our children to learn. Call them 'The Gifts that keep on giving'...
Without further ado, here's the list:
10. Amazing Squishy Human Body (£25.00)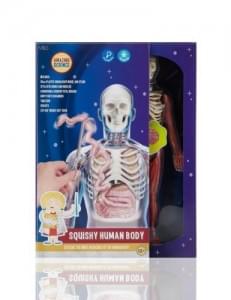 Far from being a gore-fest, the squishy human body is a great way for children to indulge their curiosity and learn about the inner workings of the human body at the same time. A product that promotes investigating and thinking, it's a great way for your children to explore biology and find out the answers to lots of fascinating questions.
9. BrainBox Maths (£10)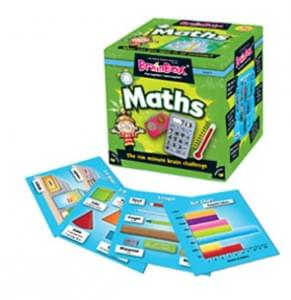 Here we have the fun version of the popular 'BrainBox' game, designed to enhance your child's mathematic knowledge. Players have 10 seconds to study a card before they're asked a question from the back, chosen by the roll of a die. If the question is answered correctly the card is kept, if not then it's returned to the box. The player with the most cards after 10 minutes wins the game. Maths has never been so much fun!
8. Pass the Word (£9.50)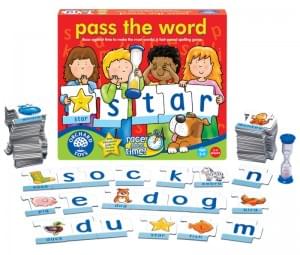 Here is a game (linked with the National Curriculum for English) to help your child learn how to spell, using fast-moving words. It's a race against the timer to put a word together, so speed of is of the essence. If players run out of time, the letters have to be passed to the next player. This game helps develop recognition and word building skills, encouraging observation and social skills too.
7. Grow ums Gardening Kit (£6.12)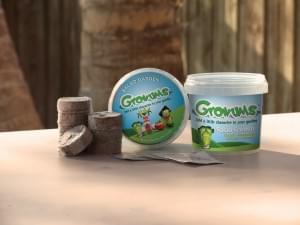 These are fun gardening kits that are made for children. By adding water to cocoa palettes and planting three seeds in them, children will see their plants start to grow in just three weeks, with a lovely harvest of fresh vegetables and herbs to look forward to in due course. So, that means they're learning about where their food comes from and the produce can also go to create some healthy meals to help with their cooking skills too. A win-win!
6. KEVA Structures 200 Plank Set (£27.63)
Whether your child is a mini-architect in the making or not, KEVAs structures set is ideal for helping children understand balance, stability and basic physics. Children instinctively know how to stack things, so let the fun begin!
5. Elenco Snap Circuits Green – Alternative Energy Kit (£41.28)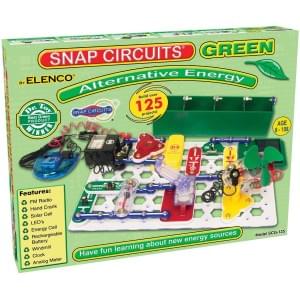 Who would have thought you could build electrical circuits and explore green energy options whilst playing? Well, with Elenco's hands-on gaming system, your children can learn-while-they-play.
4. VTech InnoTab 3 (£39.99)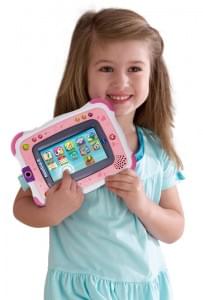 The tablet for kids, they can use it to take photos and videos, and it features educational apps as well as interactive eBooks. A bundle of fun, and perhaps the end of the 'Mum/Dad, can I use your iPad please?' question.
3. Kindle Fire (with parental controls) £119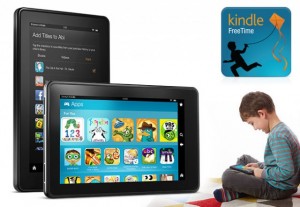 Amazon's Kindle Fire has been upgraded with new Freetime software that's specifically designed to keep children entertained whilst learning over the Christmas holiday. An interesting feature is parental controls that block access to Kindle's more "fun" content, like cartoons and games, until specific goals are met.
2. Raspberry PI (49.40)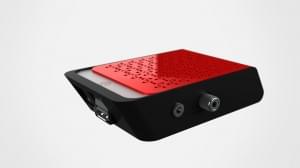 Introducing the credit card-sized computer that plugs into your TV! It could be your child's first foray into programming and does many of the things that your desktop PC does, such as spreadsheets, word-processing and games. Created so 'kids all over the world' can learn programming, it's certainly one of the must-haves this Christmas and we think any child that gets to grips with this early on could be the Bill Gates or Steve Jobs of the future!
1. KLOO Games to learn a foreign language (£12.99)
Want to help yourself and your child learn a new language quickly? With KLOOs multi-award-winning game, learning a language has never been so simple. Using their special colour-coded cards, players make sentences and learn words in a foreign language to score points. The longer the sentence and the more words children learn, the faster they score. They'll be showing you up with their language skills on foreign holidays in no time!