We often get asked by parents, 'what's the best way to get children to save'? Of course, there are many different ways of helping kids understand saving, but these are the ones we've found most successful here at goHenry.
Set big saving goals and small saving goals
Setting savings goals can be a really good way for children to learn how to save. One thing that we've found to be the most successful with children, is to set some goals that are longer term goals and some shorter term goals for less expensive items.
This way they get to experience the gratifying feeling of reaching their goal, and should encourage them to hold out for that thing they've wanted for AGES. (That's weeks in adult terms.)

Get children regularly saving a small amount
Just like in the adult world, it's a great habit for young people to get into. Putting a little aside each week or month won't make too much difference to the money in their pocket, but once they see how quickly this can build up to a substantial amount, this can make quite an impact.

Visualise their savings
If your son or daughter can see their savings physically building up, then they get a real sense of how close they are to their final goal. There are many ways of providing this, but this is something we're particularly proud of when it comes to our savings features within goHenry.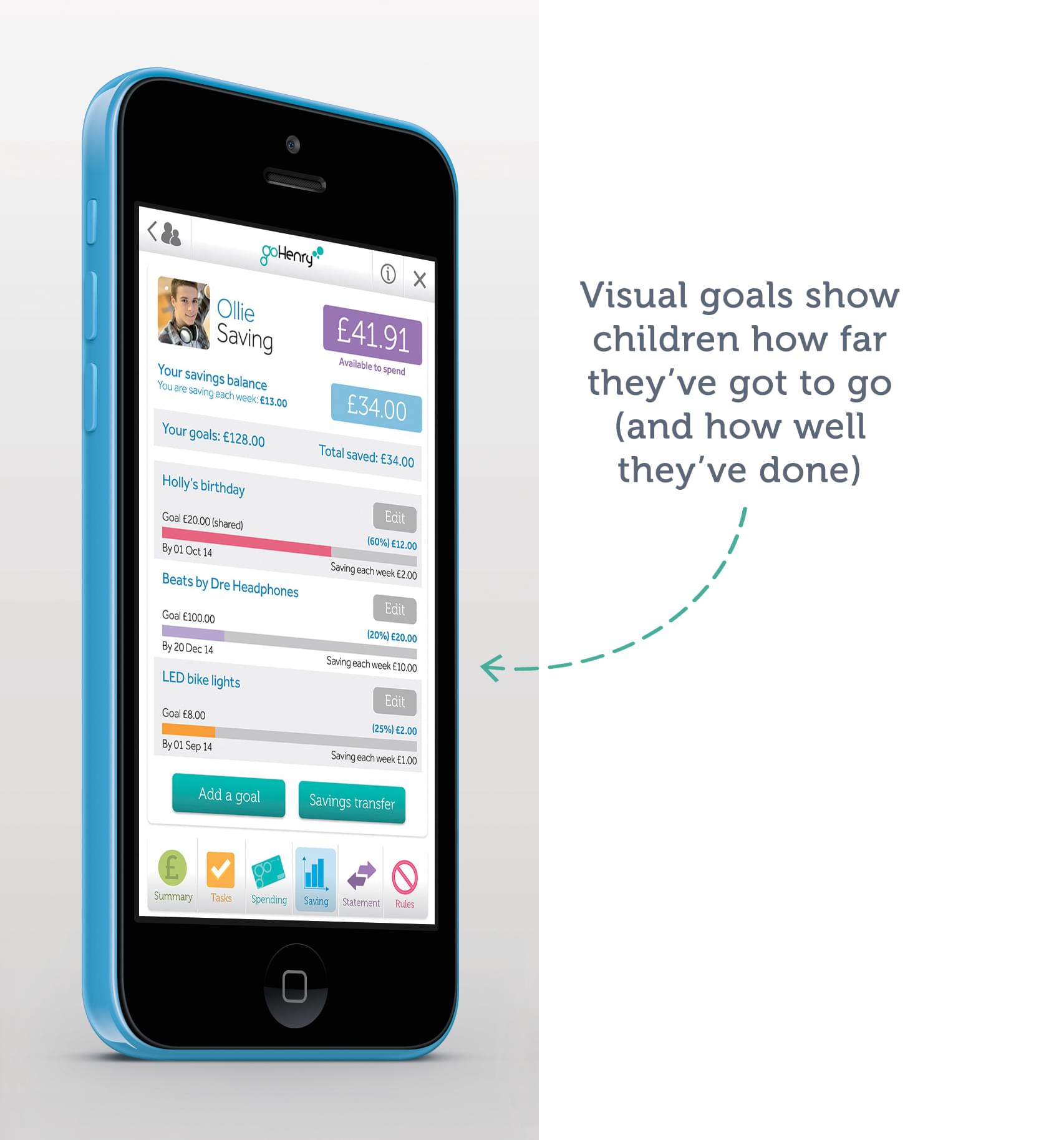 Matching their saving once they reach a certain amount
One exercise that many parent's we've spoken to find very useful is matching your children's savings. For instance, if they successfully save 80% of what they need, you can give them the extra 20% to complete their goal. This not only serves as a great incentive for them to save and rewards their perseverance, but also teaches them the concept of earning interest on their savings.