Here at goHenry, we listen hard to what parents and children need and want when it comes to managing their money. We feel that our web application could be doing even more to help give parents and children the tools they need, that's why we're launching our new web app next week! If you already use the goHenry mobile app, you might find it quite familiar. Either way, we just wanted to point out what's new and where you can find things in the new layout.
What's new
For you: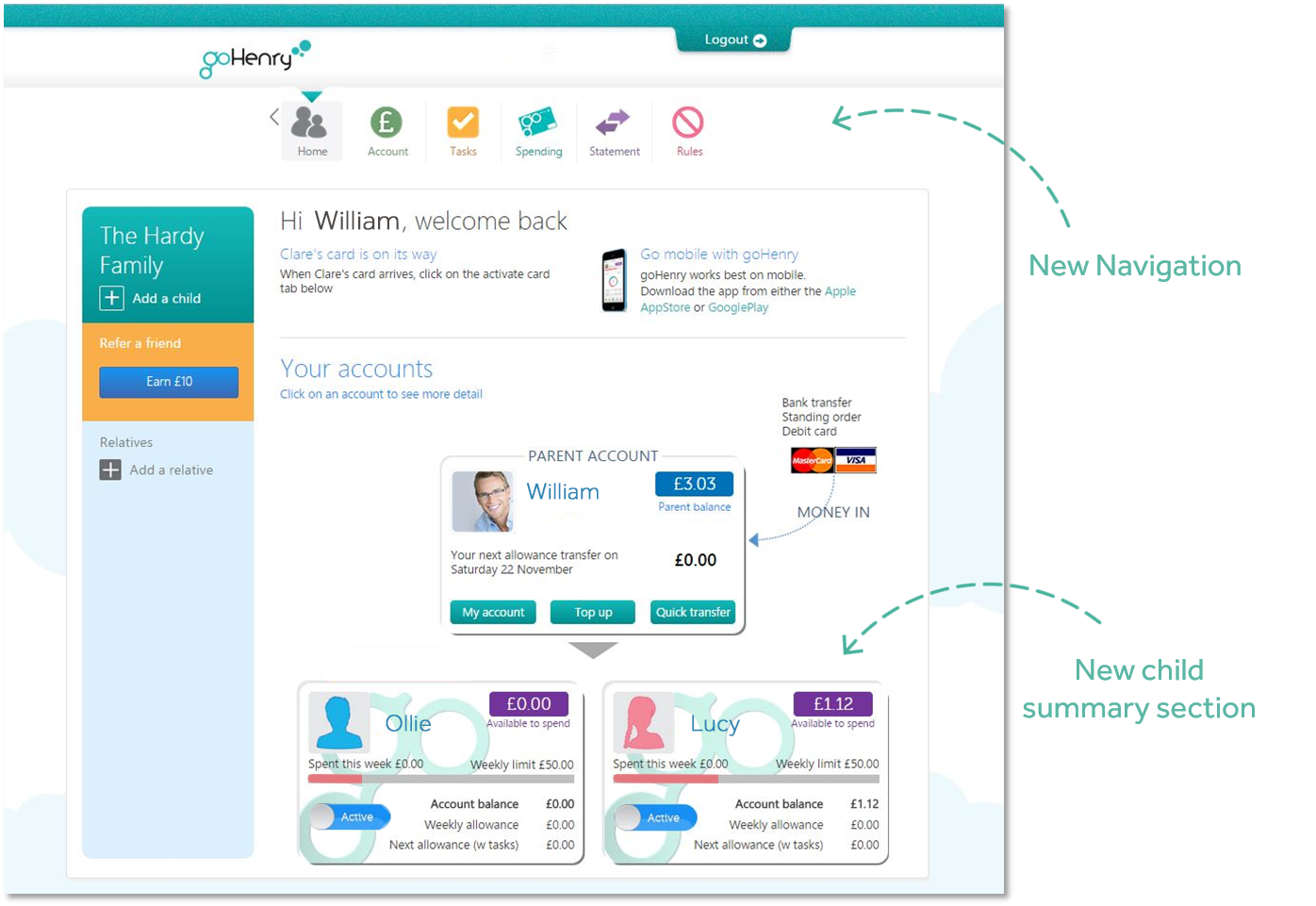 Clearer Navigation
 You will now find the main navigation at the top of the screen (rather than down the side). You now have a page for 'Account, Tasks, Spending, Statement and Rules'. In your parent account, this will provide you with a summary of all information for your family.
Easier to set parental controls
The tab on the far right named 'Rules' enables you to set spending limits and determine where the card can be used.
Block or unblock cards from the home screen
In the body of the page, you will see a diagram showing your parent and children's profiles. This gives you a quick summary for each child and is where you will be able to quickly block the goHenry card for that child.
Improved summary of each child account
By clicking on the child's name, you'll be able to see a detailed summary of their balance, spending and when their next pocket money payment is due.
Here you can do a 'Quick Transfer' to the child. You can also edit their details, access security information and retrieve the card PIN by clicking 'Edit profile'.
For your child: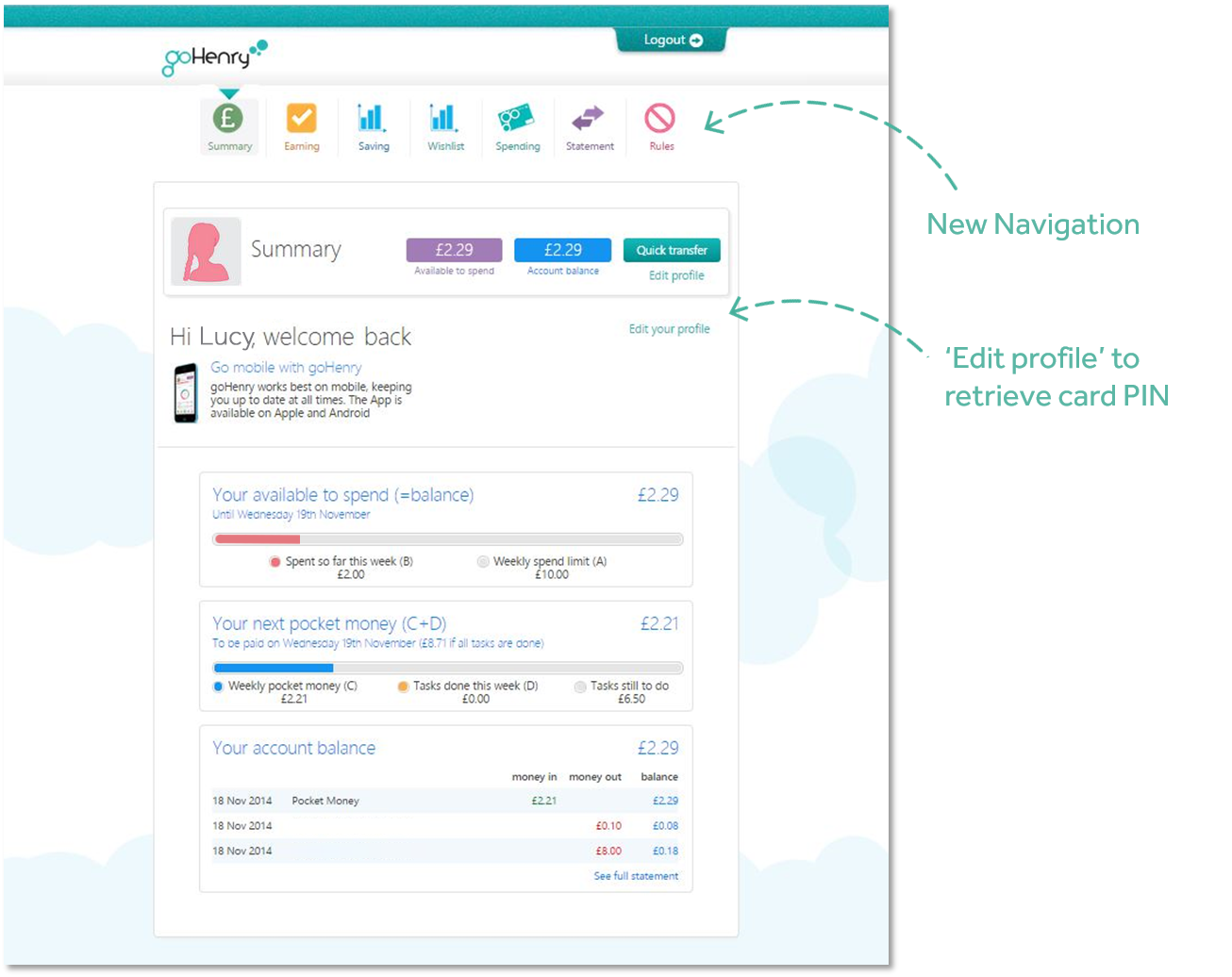 Clearer Navigation
Children and teens will see a main navigation on the top of the screen, just like in the parent application. Here they can see information on the summary of their account, tasks they have been set, their savings goals, spending breakdown and card statement.
The 'Rules' tab shows them what their spending limits are as well as where the card can be used. They will also be able to block and unblock their goHenry card at this point.
Clear balance information
On the top of any page, their 'Available to spend, Account balance, and the option to do a 'Quick Transfer' to transfer money back to mum or dad will show.
Just like in the parent app, clicking 'Edit profile' will take children and teens to a page where they can edit their profile, access security information and retrieve their card PIN.
We believe this new layout and the new functionality will greatly improve your goHenry experience and hope you'll agree. We will continue to develop our solution, to keep up to date with our members needs. If you do have any questions or feedback, we'd be more than happy to hear from you! Email us at memberservices@gohenry.co.uk.