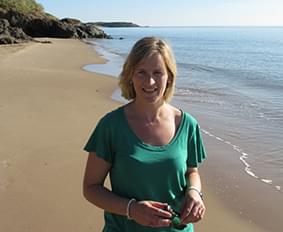 Saving. Definitively one of the trickier lessons to teach children when it comes to money. We hear from a lot of parents, who would like to know the best ways for teaching children about the importance of saving, and a lot of parents who have found some really good ways of doing this. So, we put together some helpful tips, along with the help of some of our members, Karen, Jamie and Alya.
Savings goals
Help your children to save for both long and short term goals, so they get into the habit of putting money away, sometimes saving for a short time, but sometimes for a longer term, with a longer time to wait until they reap the rewards of their saving.
This is something that Karen has been working on with her son Jamie. Jamie wants a new PlayStation 4. So, Karen is helping him save up for it. "We've set both children extra challenges. Jamie has exams coming up and has less time for chores, so we can give him extra payments for studying… He is taking it quite seriously!"
Money grows if you save it
We're talking of course about Compound Interest. It's a simple concept and one we should all know. Helping your children and teens understand what it is and how it can help them, is a great incentive for them to save. Even £1 saved will yield benefits. Read our blog post on teaching children about compound interest here.
Saving a bit of money should be the first thing you do
When kids get some money, be it from doing a week's worth of chores or a 'one off gift' from the grandparents, get them to put a bit to one side. We've found around 10% is a good amount. Not too little that it's insignificant, but not too much that they don't have any to spend.
Budgeting so you know you are always spending less than you're earning
"Alya would have ten Piggy Banks all over the place, but no idea how much money she had at all." Karen tells us.
It's important that, when money comes in, your children get into the habit of looking at this and determining how much they need to put aside – as well as how much they can spend. Karen uses goHenry as a way of helping Alya understand how much money she is saving, keeping it all in one place so she always know how much money she has.