When you join goHenry you're signing up to a promise of better tools for your children and teens to manage their money and learn good habits. When it comes to good money habits, learning to save before you spend is crucial. So today we're excited to introduce a new feature to do just this, it's called 'Savings Goals'. It's been designed to motivate your children to save more and to make budgeting easy and fun for them. We've decided to roll it out for our iOS and Android apps as well as in the goHenry online account.
Save with ease
Your children can now save for the things they want and need. Here's how:
Children and teens decide on an item to save for, the amount they need and when they need it by
goHenry then suggests how much to save each week and automatically transfers the money to their goal on a weekly basis
This money is separate from your child's 'Available to Spend' balance so they can't spend it
Should your children really need to access the money, they can simply transfer it back to their 'Spending Account' at anytime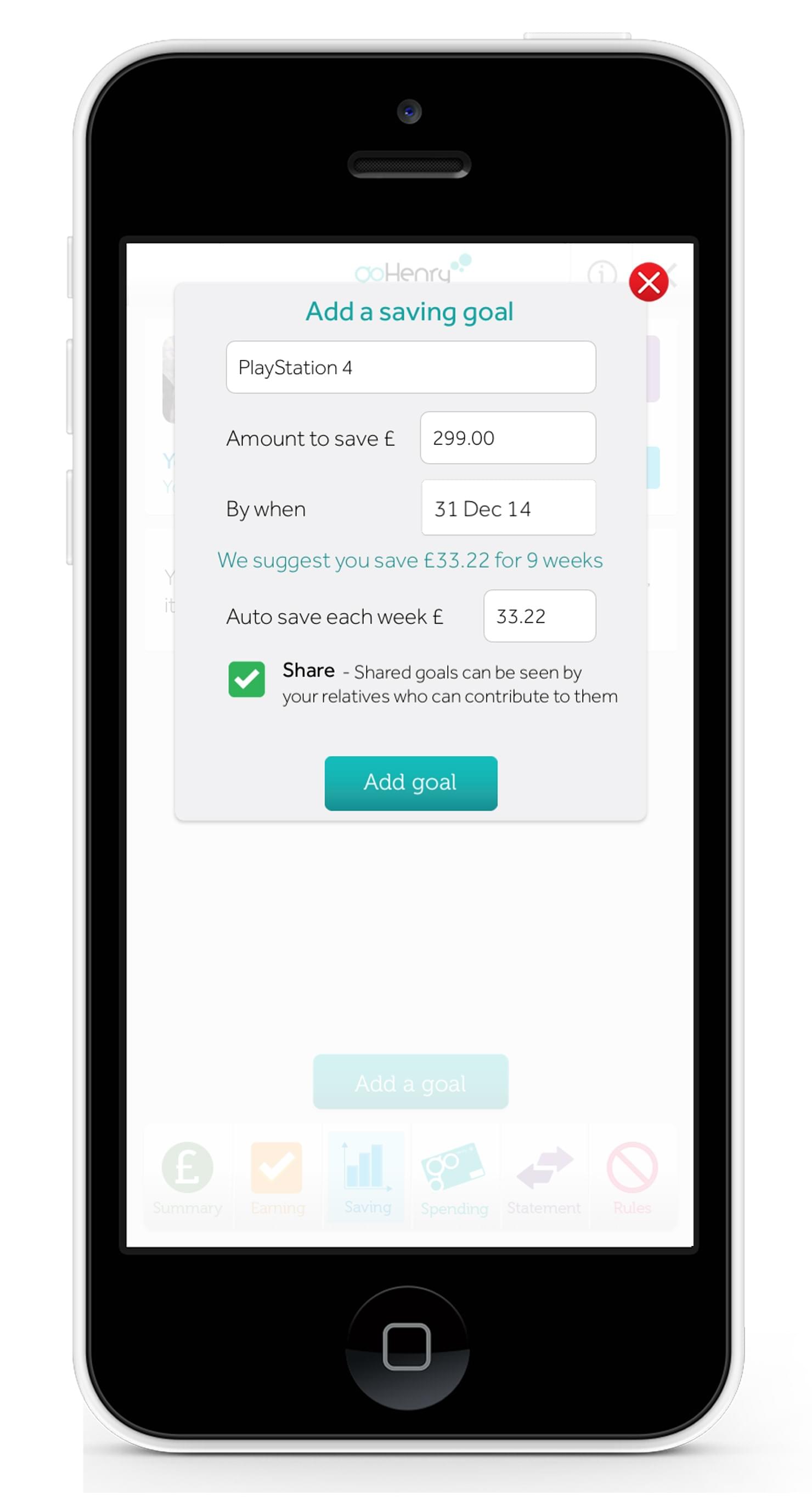 Tracking progress
Young people can set as many goals as they like and save towards all of them, encouraging them to set both long and short term goals. They can also:
Easily see their progress, thanks to a visual display of their savings
Save for anything they choose, from a present for a friend or siblings birthday, to a new bike, or even their first car
It's designed to help your children set a goal, track it and reach it.
Share your Savings Goals with relatives
Parents and relatives can also contribute to your child's 'Savings Goals'. If Mum, Dad or Granddad wants to contribute towards Savings Goals, there is the option to do so.
This is just one of many new updates we've recently made to our iOS and Android app. You can download the latest version here. To see what else is new in the goHenry iOS and Android apps to read more here.